Paternity Lawyer in Temple
Helping Resolve Life's Difficult Legal Challenges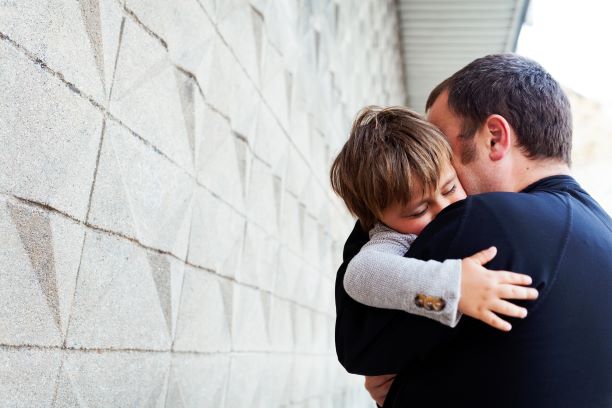 At the Law Offices of Michael F. White, our paternity attorney effectively handles family law cases in Temple and surrounding areas. When it comes to paternity matters, our firm can put our experience and skills to work for you in order to find you an appropriate solution. For many years, we have been successfully protecting the rights of men and women who have gone through the same problems that you are now facing.
For strong legal representation from a firm that is focused on your needs, call (254) 206-3500 or contact our firm online.
The Benefits of Establishing Paternity
While everyone has a biological father, not everyone has a legal father. Establishing paternity refers to the determination of a child's legal father. When paternity has been established, it grants the father certain rights and obligations to his child.
Establishing paternity can have a variety of positive implications for a child, a mother, and a father:
The child can have a relationship with both parents
The child can learn about family history, including medical history
The child can have access to medical insurance, life insurance, social security, and inheritance
The mother can have help with the responsibilities of parenthood
The mother can have assistance with the costs of raising her child
The father can gain legal rights to his child
The father can participate in his child's life
How to Establish Paternity in Texas
In Texas, you may establish paternity in one of two ways:
Voluntarily - both parents sign an Acknowledgment of Paternity document (typically done at the hospital after the child's birth)
Involuntarily - if there is a disagreement about paternity, the issue can be taken to court by filing a Petition to Adjudicate Parentage
Will I need to have my DNA tested?
In the case of disputed paternity, the court may order DNA testing to confirm whether or not the father is indeed the biological father. This will usually require DNA swabs from the father, the mother, and the child.
Personal Attention & Service
The top priority of our Temple paternity lawyer is to represent each client honestly and faithfully, as he fights for a positive conclusion to every case. You will find that our team of legal professionals is dedicated to providing you with premium legal services compassionately and efficiently. We will put forth our greatest effort to help you develop a legal strategy designed to achieve your goals.
Call (254) 206-3500 today to schedule an appointment with our skilled paternity lawyer in Bell County.